We design websites, print and graphics. (more…)
Why do videos cost so much?
Video production costs range the bracket of thousands.  My objective is to explain the why of production cost.  We'll start with the perspective of the consumer, then buyer and conclude with production.
Adult Content: Viewer Discretion Advised      NSFW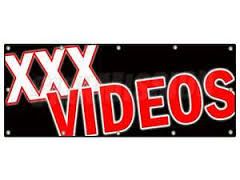 Featured films and more.
Live girls and guys.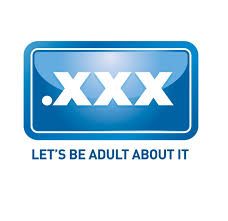 Models wanted.
Shop til you drop!
VIDEO

MUSIC
ULTRA MEGA MIX by SouthanBread
2K11 by Scream
Calendared Events
Friday April 18
1. Meet & Greet @ Old National (4:20p-7p)
2. StarLight Drive In @ Memorial Drive (7p – until)
Saturday April 19
1. Easter Egg Hunt hosted by Pastor Troy @ Cleopas R Johnson Park (4:20p-7p)
2. City Cruise on Peachtree St. (7p-until)
Sunday April 20
1. Free Food, Beer & Liquor Cook Out @ 253 Auburn Ave. ATL GA (4:20p-7p)
2. HWY 285 #LifeRide (until 4:20am)
DIRECTOR REEL
The videos below have been commissioned by clients and represent the variety of topics our service address.  We advise each client to thoroughly research their service provider and request the content portfolio of a director prior to contracting services with them.  This protects the buyer from falling victim to misrepresentation of services.  At the end of the day, it's your money and your responsibility to complete ones due diligence on a provider.
Here's ours.
Weapons Expert
 Wedding Film
  Bronner Bros 2014
Nissan 15 Second Edition
Restaraunts: Goodfellas, Mama Mia, Greek to Us
CREATIVE SERVICE RATES
What we can do for you.
We offer all inclusive pricing with payment plans and finance options.  Services below are listed individually… so if you only need a piece of info and you are on a tight budget this may be the way to go.  For all other customers, these services are already included in our package.  Production cost are covered in an additional article and may be useful to those seeking a better understanding of a cost break down.
Smaller DSLR budgets average $2,225+. 15 seconds – 90 seconds. Covers weddings, short commercials and promo music videos.

Mid range budgets average $6,500+. 3 minutes – 5 minutes. Standard music video, great wedding and awesome event coverage.

Red budget averages $12,500+. Project based. Documentary, short film, exceptional music video and DVD style productions.

Consultation:  First step to production is outlining a path to your video goals. The consultation covers marketing and production expectations.
$225 per hour.  Why so much? Better ask why so little. You're getting 15 years of hands on experience with an undergrad from Full Sail University.
Treatment:  A treatment is not a script and you'll learn why.  Post consultation, one will be drafted per desired results within provided budget.
$500 flat fee.  Why the flat?  The cost of creative intellectual property. Directors don't provide them because once you have it, anyone can shoot it.
Photography:  Referred to on set as the DP or Director of Photography.  Executive producers (you) rely on us to provide the best looking shots.
$75 per hour.  Price stands true for all photography projects including venue events and booked appointments.
Edit:  The flow of the video is created here therefore it consumes a significant percentage of a budget. Great films are produced by amazing editors.
$75 per hour. Price holds for all media including photography and film.
Director: In charge of creating the visual for the executive producer.  Crew boss and general manager all aspects of production to final product.
Contract based on project.  Why?  The rates differ for a documentary compared to a wedding due to production load.
Once your video is complete and added to your website it will as amazing as these!  Note these are actual clients that we've had the honor to service.  Video brings a higher level of professionalism to a page.  Great video shows that you have invested into the concept and it's actually worth paying attention to.
We can do the same for you, give us the chance to earn your business.  Contact us by completing the form below.  We will get back to you within 60 minutes.

Video@iFREAKNiKstudios.com

What's a good budget to start with?

#LIFERIDE : A celebratory memorial of life passings.  We ride for everyone that we lost. Group Page

The 4 hour and 20 minute #LifeRide launch at 4:20pm on Sunday April, 20th 2014.

In 2012 iFREAKNiK scripted and began pre-production on a indie film titled "Atlanta Legend".  The project was based on true events centered around street racing in the City of Atlanta, Georgia.  Unfortunately during pre-production of our build supervisor James Robert Green was murdered.  His passing paused 2013 festivities and inspired 2014 #LifeRide.  We ask you take a picture of your loved one and place it in window for everyone to see who you ride for.


Gone but Not Forgotten

Music Video Festival Submission Form


Paste your AdWords Remarketing code here